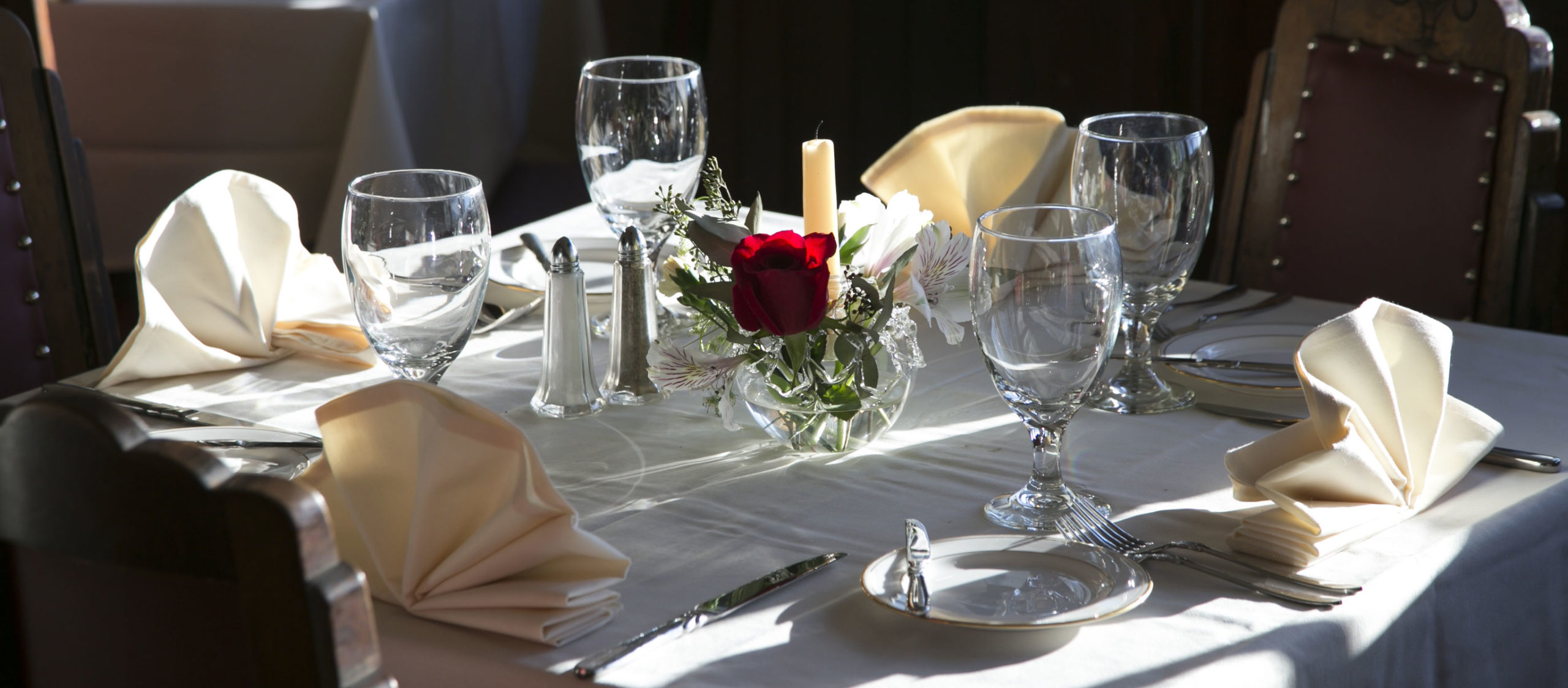 Adding Rustic Touches to Your Wedding Day
Many brides and grooms who have weddings in northern New Jersey are choosing rustic, yet elegant locations for their weddings. Not only is the rustic wedding theme on-trend, but it also sets the tone for a relaxed, fun affair that takes advantage of a venue's lush, natural surroundings. But even if you've chosen a venue in the middle of an urban area or one that has little in the way of natural rustic character, you can still achieve the wedding of your dreams by bringing in plenty of organic décor and thoughtfully choosing your colors, floral arrangements, table settings, and accessories. Read on for plenty of ways to add rustic touches to your wedding day!
Choosing Your Colors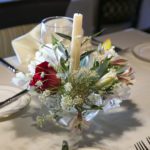 Virtually any color combination found in nature can form the basis of a rustic wedding palette. From pale pinks and light greens to rich browns and deep blues, there are plenty of colors that will work with this theme. Consider the types of floral arrangements you're planning to employ as well as your own favorite colors. While you'll want to take the venue's colors in consideration and choose tones that complement the carpet and drapes (if your wedding will be indoors), don't stress if you've got your heart set on a color combo that you don't think will go with your surroundings. The wonderful thing about rustic weddings is that your palette is inspired by nature, so there are virtually limitless options and combinations that look stunning together.
Unique Rustic Wedding Décor
Choose décor that plays up the natural surroundings when possible. String lights are the perfect way to add instant rustic style to your wedding. Even better: they now come in a multitude of old-fashioned styles that feature, for example, Edison-style bulbs or mini lanterns. Having an outdoor affair? If your venue doesn't already have one, you could erect a pergola, ceremony arch, or arbor from raw cedar and drape it with fabric to add to the ambiance and give revelers a shady spot or two to linger during the cocktail hour (then bring the structure home with you and you'll get to enjoy using something from your wedding day for years to come!).
You can use chalkboards and wooden-pallet signs of all sizes to direct your guests where to sit or share menu information. In addition, you could consider using them to add some personal touches to your rustic wedding by decorating the boards with quotes from your favorite song or poem, for example.
To add rustic style to your wedding ceremony, try layering strips of burlap and lace and using them to tie bows to the backs of worn wooden chairs. If that's too many bows to tie, you could simply tie a bow around the sides of the chair backs that are adjacent to the center aisle. You can use faux moss, ivy, and other "natural" materials (found at craft stores) to add rustic touches to the décor, both indoors and out.
Table Settings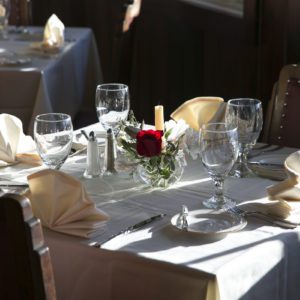 Layer your tables in rich, textured fabrics in earthy tones that complement your color choices while highlighting the tables' centerpieces. You might also choose to drape burlap atop your tables and decorate them with natural seasonal décor, such as pumpkins and gourds in the autumn or fresh flower petals in the spring. Integrate heirloom pieces wherever you can, such as adding your grandmother's cake plate to the dessert bar or putting your great aunt's candelabra at the head table, that give a nod to your family's history and a bit of character to the décor.
Apparel
A rustic wedding is the perfect opportunity to dress your bridal party—and yourselves—in fun, comfortable, stylish attire that complements the ambience you've created. For a warm-weather wedding, you and your 'maids might wear elegant yet understated knee-length dresses with cowboy boots while the men wear jeans, belts, and vests along with boots of their own.
Not into western wear? Consider wearing a gown crafted of luxe fabric such as taffeta or silk in organic tones such as cream, taupe, ecru, or champagne, while your bridesmaids wear frocks made from linen or printed cotton that's been dyed a natural hue like brown, pink, or green.
In general, the men should forgo traditional black tuxes in favor of light-colored clothing in earth tones. They might pair khaki shorts and white shirts with bowties and suspenders that match the womens' dresses. Other options include linen suits and ties or pants, suspenders, and shirtsleeves—with or without bowties.
In the winter, you could layer on the texture with a fur stole or—if you're dying to get photos outside—wrap yourself and your beloved in a warm wool blanket for deliciously cozy photos. The men might add tweed vests and jackets as well as opt for a darker color palette, swapping out those shorts and shirtsleeves for brown or navy-blue suits.
No matter the time of year, you can top off your clothing choices with vintage jewelry or other accessories. That said, rustic weddings are often elegant, yet understated affairs, so it would be perfectly appropriate to forgo all but the simplest of jewelry—such as a pearl necklace for you (along with that beautiful engagement ring!) and a nice watch with a leather band for him.
Floral Arrangements
Rather than choose traditional flowers for your table settings and common areas, consider instead filling large vessels with willowy sticks, dried berries, boughs of greenery, branches full of autumn leaves, and other organic pieces. Wildflowers are another great pick—or even succulents! Prefer roses or another traditional bloom? No problem! The fact is, many types of flowers are perfect for a rustic wedding. The key is not to overdo the arrangements, as they look best when assembled as unfussy, imperfect bunches that appear freshly picked from the garden. Container ideas include mason jars, galvanized steel buckets, vintage milk bottles, earthenware vases, or bark-wrapped vases (sold at craft stores).
To create rustic wedding bouquets, ask your florist to wrap the stems in strips of burlap for a rustic touch. Or, you might simply opt to secure each bouquet with a bit of twine while leaving the stems loosely bunched and exposed to achieve a laidback look.
Planning Your Rustic Wedding
We hope you enjoy making your own wedding a unique and special day unlike any other your family and friends have seen by adding plenty of rustic touches that complement the existing décor and setting and showcase your personalities!
If you're just as in love with rustic-themed weddings as we are, contact North Shore House to schedule a tour of our stunning lakeside estate. We offer you and your loved ones the opportunity to celebrate you and your new spouse for an entire weekend with one-of-a-kind wedding packages at the Skylands Region's newest luxury resort!